posted by

rhoboat
at 04:22pm on 30/07/2009 under
[author] rhoboat
,
[vidder] chayiana
,
vid commentary
Title:
The Pinky and the Brain - Doctor style
Vidder:
Chayiana
Fandom:
Doctor Who
Link:
Vid post
Commentary by:

rhoboat
Pinky and the Brain
was an Emmy-winning 90's cartoon about the misadventures of two genetically modified lab mice. These characters first appeared on
Animaniacs
and proved so successful that they got their own spin-off show. At the end of every episode, Pinky would ask, "Gee Brain, what do you want to do tonight?" Brain would answer in his dry, sardonic voice, "The same thing we do every night, Pinky — try to take over the world."
But forget about what you may or may not know about that cartoon. Chayiana took the song and used it to hilarious effect for Donna Noble and the Doctor in her super cute vid for
Doctor Who
. Donna Noble is the brains of this outfit, and the Doctor is the crazy and befuddled sidekick. This is just as it should be because Donna Noble is AWESOME.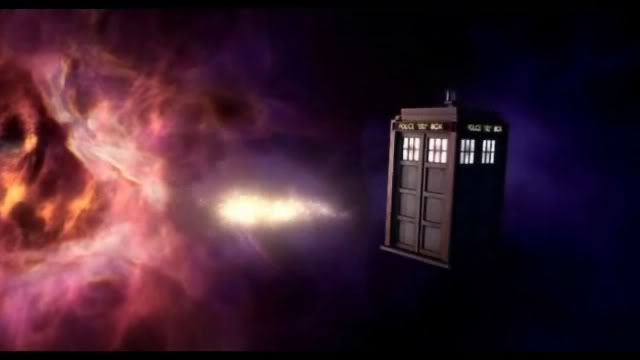 This vid opens with a musical flourish and Donna arrives in similar fashion aboard the TARDIS.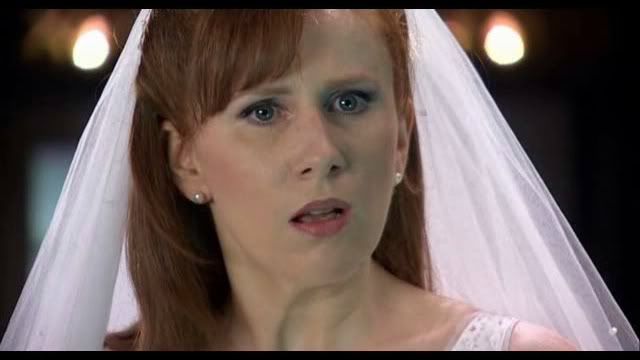 She's surprised, of course.
But the Doctor is confused.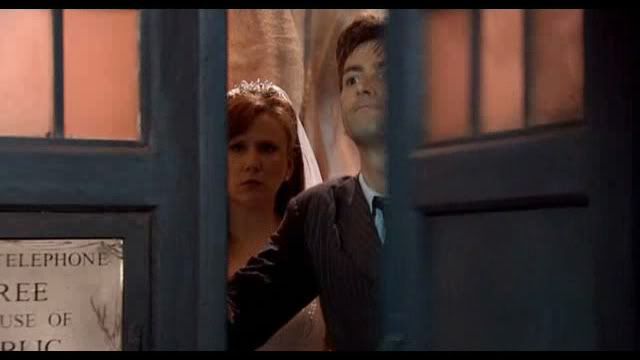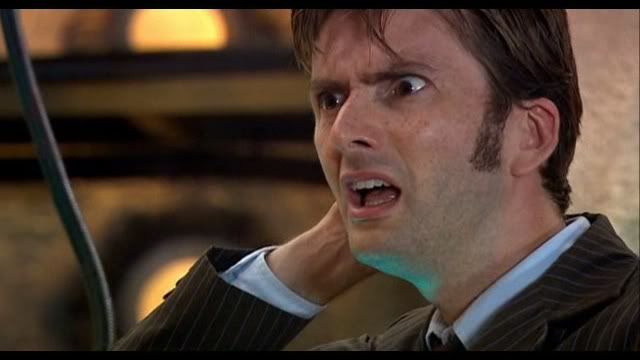 He's trying to contain the matter, but obviously, he's still confused.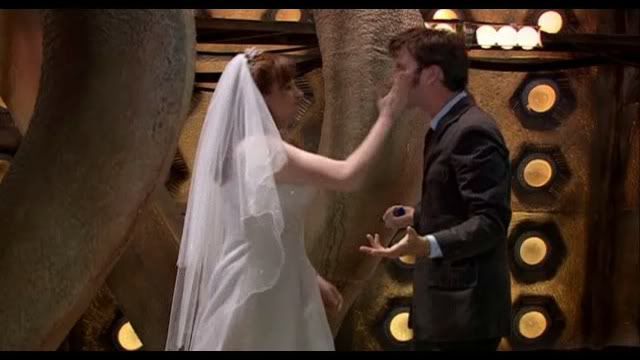 Donna tries to set him straight.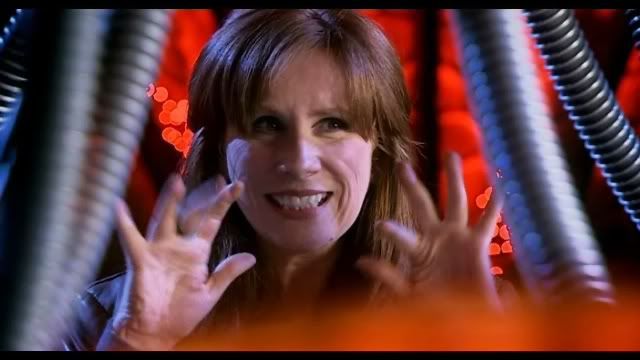 She has the brains after all!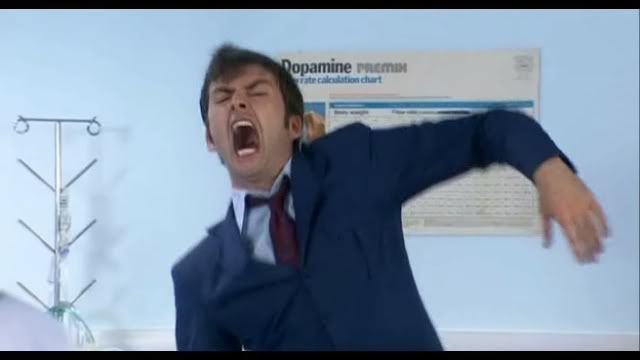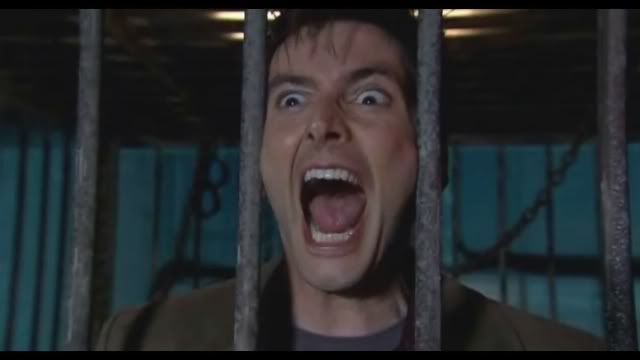 The Doctor isn't quite all there. I love the "scare note" that goes with the Doctor's screaming face. :D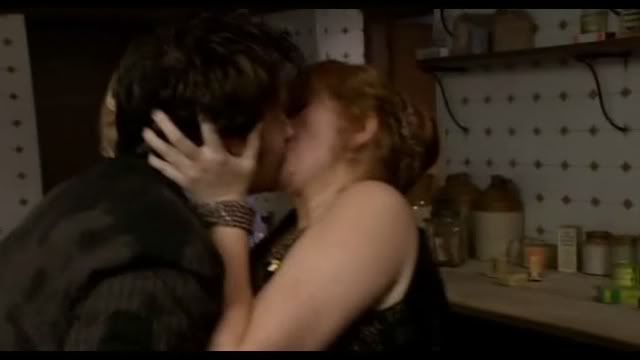 This is what gene-splicing looks like. *snicker*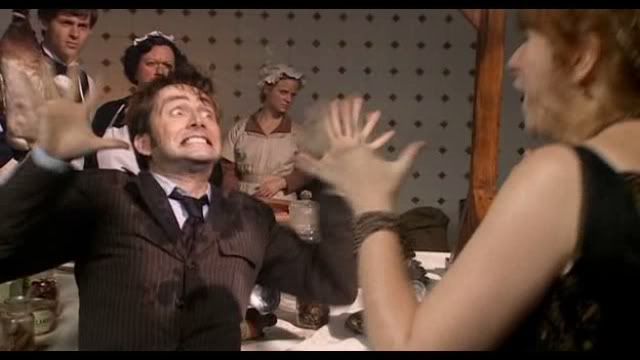 More insanity from the Doctor.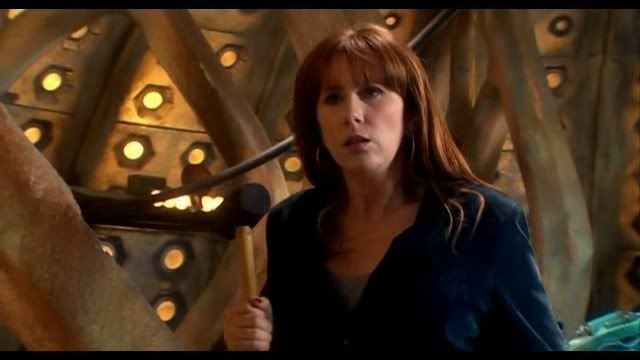 Even more AWESOME from Donna.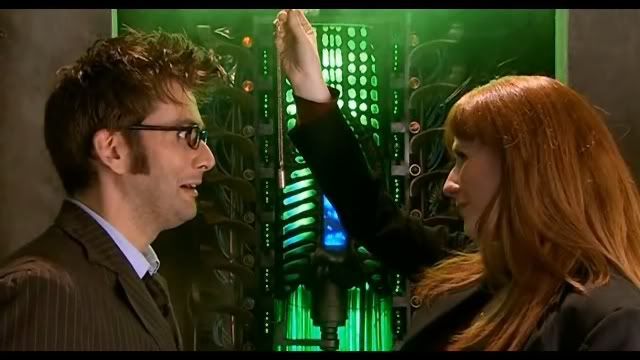 But they do work well together. :D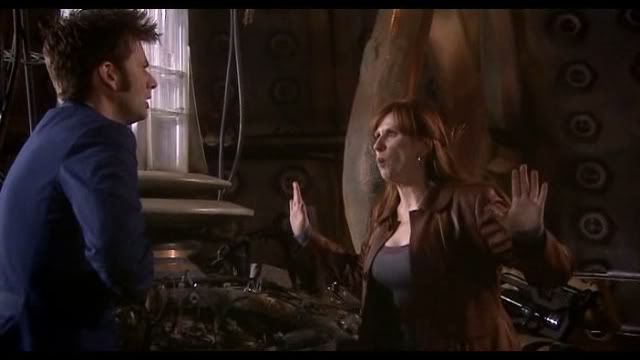 "You. Are. Bonkers!" Donna has almost had it with the Doctor.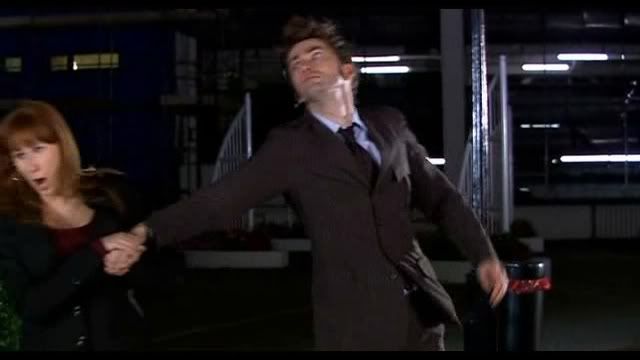 But she drags him along anyway.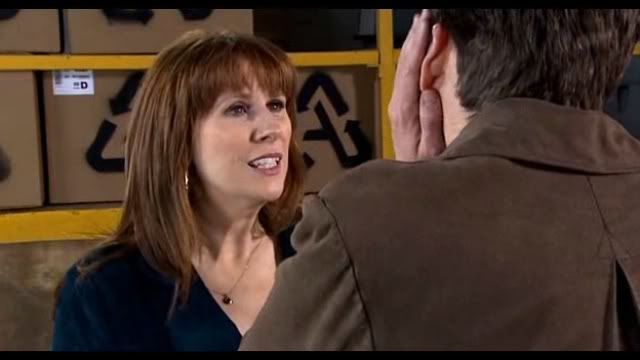 Even if the Doctor is a "great, big, outerspace dunce."
The Doctor isn't quite sure what to make of that.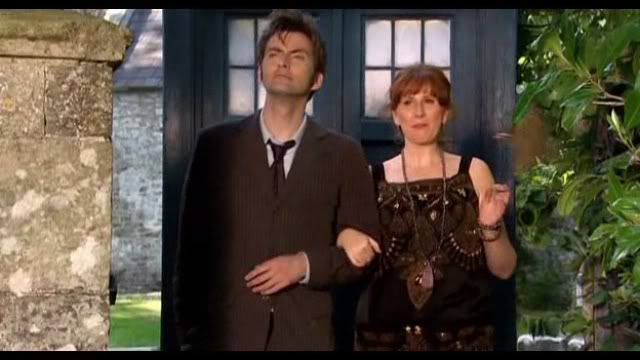 Evil masterminds twirl their mustaches. Donna, awesome genius, just twirls her purse.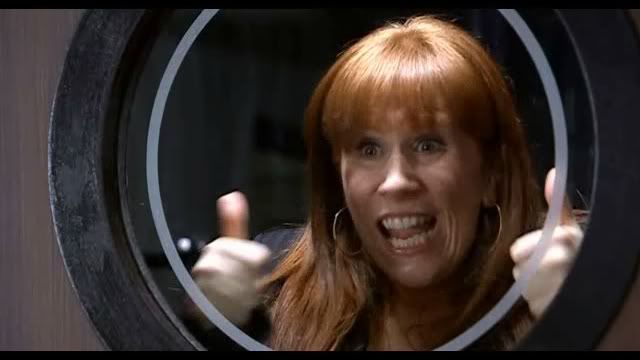 The Doctor's still a bit confused, and Donna tries to encourage him.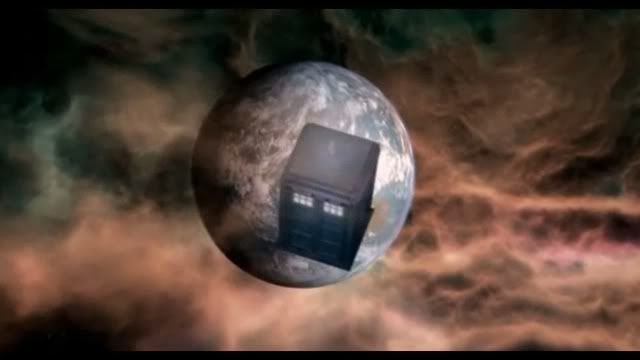 "To prove their mousy worth, they'll overthrow the earth." Literalism! I love it.
"Oh, hai thar!"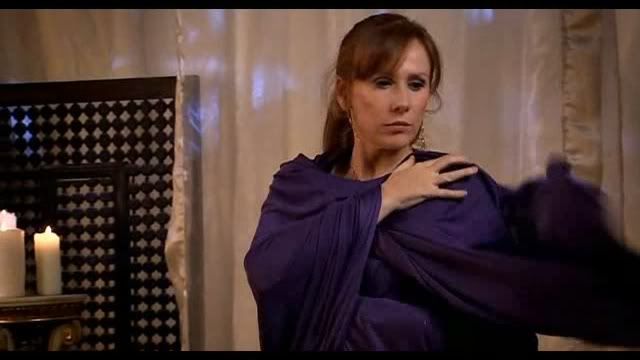 "I'm awesome, and I know it."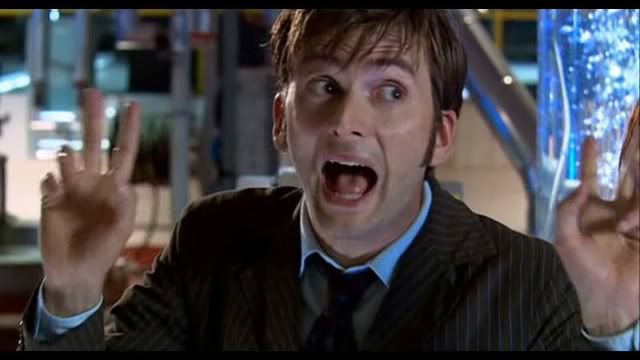 "NARF!"
There are no comments on this entry.